EKindling/Projects/Remote Pilot Deployment in Lubang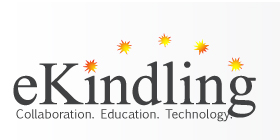 OLPC Philippines grassroots group

Follow eKindling community: http://twitter.com/ekindling!
Remote Pilot Deployment:
Lubang,Occidental Mindoro,Philippines
eKindling is collaborating with OLPC Friends and OLPC-NZ(New Zealand) in bringing the first remote school Pilot in the Philippines. This will be made possible through the generous fund raising and contributions by current and former National Computer Center employees with the leadership of Meg Simpson. The goal is to deploy 100 laptops to 4 classrooms in the school.
The second phase of our project is now underway with an additional 110 laptops donated to two schools in Lubang from 4 generous donors.
Current State of laptops:
  1st Phase (November 2010)- 100 XO 1.5 updated to ll.2.0
  2nd Phase (October 2011) - 110 XO 1.5 updated to 11.2.0 
   (2 had defective internal SD cards, updated to 11.3 with known good SD cards).   

Milestones
Result of the first Lubang meeting, Lubang Educational Project: [1]
Deployment Ground Breaking:5 Day Teacher's Training
Mitch's Visit / Lubang Updates [2]
Hardware defect report - batch 1 2010 File:LubangHardwareDefectsXOlaptops-Batch1.pdf
OLPC Pilot Program Launched, Dec. 6, 2010! See "In the News" section

Initial 100 OLPC XO-1.5 laptops deployed; next phase for planning Q1 2011.
Pictures
Mitch Seaton's Photos (June 2010): http://bit.ly/nQJi2e
Cherry Wither's Photos: April 2010 :
First Day: http://bit.ly/pUtyNv
Second Day: http://bit.ly/q1Tsz0
6th Day: http://bit.ly/rsNvhn

June 2011:
Maligaya Circuits Class: http://bit.ly/rdOw83
Etoys Class: http://bit.ly/qH7JLi

In the News - OLPC Pilot Program launched!
Donor's List
The Lubang OLPC Pilot has been made possible by generous donations from current and former employees of the National Computer Center. This is all for the love of the current Mayor of Lubang, Juan M Sanchez . Mayor Sanchez was the founder and first Managing Director of the National Computer Center.
Friends of Lubang eKindling OLPC Deployment
Donor's List

| Name | Pesos | US Dollar | Aus Dollar |
| --- | --- | --- | --- |
| 1. Nina & Armand Abaya | | 200.00 | |
| 2. Susan Abaya | | 300.00 | |
| 3. Mon Acebes | | | 100.00 |
| 4. Jing and Bing Acosta | | | 100.00 |
| 5. Ting Alberto | | | 50.00 |
| 6. Fides Alviar | | 100.00 | |
| 7. Bella Amurao-Box | | | 311.75 |
| 8. Art & Reggie Aquino | | | 100.00 |
| 9. Jopine Atienza | | 100.00 | |
| 10. Jane Moraleda Avila | | 100.00 | |
| 11. Sonya Badiola | | | 200.00 |
| 12. Willie Badiola | | | 20.00 |
| 13. Jun Banan | | | 300.00 |
| 14. Bhoy and Cora Barretto | | | 200.00 |
| 15. Bot Bautista | | | 100.00 |
| 16. Ping Bayani | | 150.00 | |
| 17. Dency Wong Bermas | | 100.00 | 2.50 |
| 18. Soc and Weet Brazal | | | 316.00 |
| 19. Thicz Tiotuyco, Linda Navarro, Shiony Binamira, Luchi & Mario Lavin | 11,700.00 | | |
| 20. Rico Carmona | | 300.00 | |
| 21. Christy Castro | | 100.00 | |
| 22. Charles Chan | | | 100.00 |
| 23. Seny Coad | | | 150.00 |
| 24. Ruben Cortez | | 75.00 | |
| 25. Lorna and Cesar de Jesus | | | 50.00 |
| 26. Angie (Yeye) de Lara | | | 101.00 |
| 27. Alex de leon | | | 100.00 |
| 28. Flor Parel del Rosario | | | 100.00 |
| 29. Torch and Emelyn dela Torre | | 600.00 | |
| 30. Margaret Echevarria | | | 300.00 |
| 31. Letty Enriquez-Mary | | 104.00 | |
| 32. Bien Espino | | | 200.00 |
| 33. Nymia & John Eunson | | | 1,000.00 |
| 34. Marie and Manny Evasco | | | 200.00 |
| 35. Robert Felipe | | 100.00 | |
| 36. Rey Galvez | | 300.00 | |
| 37. Ann Gatmaytan | | | 123.95 |
| 38. Liz Lejarde Gonzalez | | | 200.00 |
| 39. Linda and Greg Hill | | | |
| 40. Tom and Epay Lara | | | 50.00 |
| 41. Tommy Lara | | 25.00 | |
| 42. Marissa Legaspi | | | 350.00 |
| 43. JJ Lindaya | | | 330.00 |
| 44. Maria Zaida Lopez | | | 100.00 |
| 45. Rene Macaraeg | | 100.00 | |
| 46. Danny Manahan | | | 5.00 |
| 47. Boots Manansala | | 300.00 | |
| 48. Didi Manarang | | 100.00 | |
| 49. Rene & Yael Manongdo | | | 400.00 |
| 50. Leo Mascarinas | | 95.00 | |
| 51. Shala Miran | | 50.00 | |
| 52. Irma Modesto | | | 100.00 |
| 53. Edna Murillo | | | 100.00 |
| 54. Angel Naval | | | 100.00 |
| 55. Lyle and Nane Nebre | | | 120.00 |
| 56. Jun and Amie Ofrecio | | | 322.20 |
| 57. Tess and Palatz Palatino | | 300.00 | |
| 58. Robert Pangilinan | | | 100.00 |
| 59. Nerissa Pato | | | 300.00 |
| 60. Nene & Med Pestano | | 200.00 | |
| 61. PMA Class '55 | | 1200.00 | |
| 62. Lydia Pons | | 100.00 | |
| 63. Cosme and Evelyn Purugganan | | | 1,540.00 |
| 64. Dodie Quiaoit | | 600.00 | |
| 65. Mr & Mrs Elmer Ramos | | | 335.00 |
| 66. Jorge Reyes | | | 100.00 |
| 67. Col Bert Rodriguez and Nini Rodrigues | | 600.00 | |
| 68. Augusto & Yoly Roxas | | | 100.00 |
| 69. Roy Rubio | | | 54.00 |
| 70. Vangie Saludares | | | 300.00 |
| 71. Peps Regalado San Gabriel | | | 25.00 |
| 72. Natie Sanchez | | | 76.00 |
| 73. Col Sanchez' Children | | 1,000.00 | |
| 74. Evelyn Sangueza | | | 100.00 |
| 75. Gerard and Violy Santuico | | | 100.00 |
| 76. Jowee Sarmenta & family | | 1,500.00 | |
| 77. Al See | | | 200.00 |
| 78. Meg Simpson & the late Ron Simpson | | | 1,200.00 |
| 79. NCC Sydney Reunion Raffle | | | 910.00 |
| 80. NCC Sydney Reunion Surplus | | | 2,131.29 |
| 81. Gerry Tagunicar | | 300.00 | |
| 82. Leonora Pacheco Tamoro | | | 100.00 |
| 83. Bella Tan | | | 350.00 |
| 84. Ramon Tanafranca | | 220.00 | |
| 85. Thelma & Jun Tiongson | | | 210.63 |
| 86. Abe and Didi Tomas | | 300.00 | |
| 87. Cynthia A Topacio | | 100.00 | |
| 88. Myra Florendo Van Vactor | | 200.00 | |
| 89. Liza Villagonzalo | | | 100.00 |
| 90. Ley Villamor | | | 560.00 |
| 91. Boy and Nikki Villanueva | | | 100.00 |
| 92. Rolly (Govs) Villanueva | | 100.00 | 225.00 |
| 93. Sherill (Gov's daughter) Villanueva | | 20.00 | |
| 94. Joey Yap | | | 300.00 |
| 95. Atty. Susan Ordinario | | 100.00 | |
School Profile
Lubang Integrated School
Information on Lubang: [3]
Location: Barangay Araw at Bituin Lubang, Philippines
Total Number of Students in the School: 603
Number of Students who will participate in the program: 93
Number of Teachers participating: 7
Number of computers in the classroom: 2
Internet Connection: Wired, Broadband
Collaborating Members and Institutions (pls. add additional information)
Ryan Letada: eKindling, Philippines
Harvy Viray: University of the Philippines
Tessa Yuvienco: eKindling, Philippines
Joel Yuvienco: Miriam College, Asian University Digital Resource Network
Mitch Seaton: OLPC Friends (Sydney, Australia)
OLPC-New Zealand
Cherry Withers: Squeakland/eKindling, USA
Meg Simpson: Representative of current and former employees of the National Computer Center.
Col. Sanchez: Mayor of Lubang
Marife Mago: eKindling, OLPC-NYC, USA
John and Doris Sincak: eKindling evangelists and OLPC Bergen County Contributors Program
Rowen Remis R. Iral: PhilNITS Society
Project Checklist
Initial Deployment Checklist: Done by Mitch Seaton, Meg Simpson & Col. Sanchez. Date: 8/26/2009
Lubang Consultation Visit: Ryan Letada, Tessa Yuvienco & Harvy Viray. Date: 11/24/2009-11/26/2009
5 Day Teacher's Training Program Conducted by: Cherry Withers, Tessa Yuvienco, Hamilton Chua, and Ana Banaag
Curriculum Integration Development and Moodle Set-up
Location
Accessibility of the School from Metro Manila: 30mins. by Plane, 7 hours by ship
<googlemap lat="13.854143" lon="120.108504" type="normal" zoom="10"> 13.865, 120.108504 Bituin Lubang, Philippines please zoom out to see location better </googlemap>