Gambiarra
Gambiarra is an Incredible Machine-like game developed during Game Jam Brasil 2007.
Interface
The interface is meant to be really simple, and all the menus and commands are visual, with no text. This way even children that didn't learn how to read yet can play it.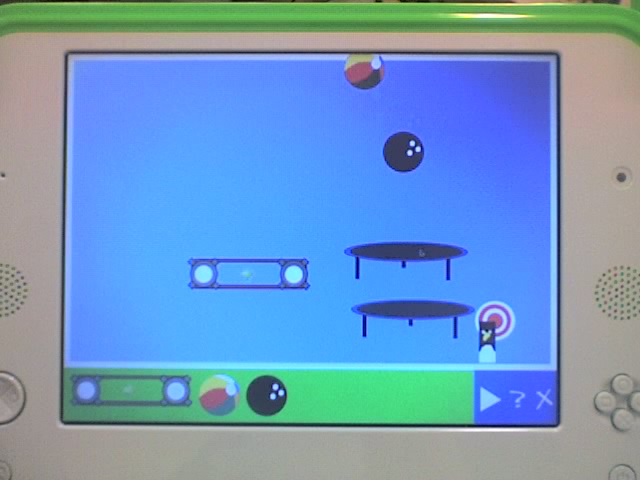 Screencast
Mailing list
We set a mailing list on Google Groups. Subscribe!.
Download
A pretty stable version, while we don't release it officialy: http://dev.laptop.org/git/activities/gambiarra/snapshot/gambiarra-52346854caa1f09963106ac4fd69335e599a6eed.tar.bz2
We really recommend that you take a look in the next section, and download the code from git repository.
Code released at Game Jam end: http://lia.dc.ufscar.br/gamejam/gambiarra.bz2.
They put it with the wrong name on the server, rename to gambiarra.tar.bz2 .
Repository
The code is hosted here at GitHub: https://github.com/luizirber/gambiarra
To get a copy of the repository, run
$ git clone git://github.com/luizirber/Gambiarra.git
Activity Summary