OLPC Tanzania
Tanzania
---
Bienvenue-Welcome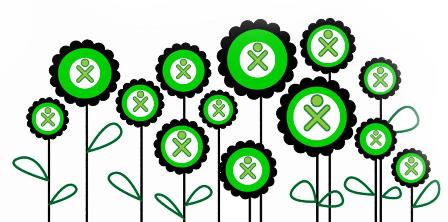 ... and thanks for visiting the pages for OLPC related matters in Tanzania. OLPC is the One Laptop Per Child Universal Primary Education project and largest educational project undertaken by Humanity ever. Supported by United Nations, OLPC is an "Open Commmunity" project, similar to the Wikipedia and Open Source Community projects, like Linux, OpenOffice, etc. and it is working along Agenda 21 and Millennium Development Goal nr.2: Bringing Universal Primary Education. To edit text on this page or add pages, log in and and "edit page / save page" button will appear.
The aim of this educational project is on one hand to bring Universal Primary Education by 2015 as - anno year 2000 initiated - United Nations Millennium Development Goal nr.2. On the other hand, OLPC's mission is to manage the open hard and software project, to bring forward the best possible laptop combination for education: the XO-XServer combination. For this and above approach, - and also a lot of lobbying by the right persons on the right places and time - the United Nations is a Partner in this Open Community project! It is the largest educational project undertaken by Humanity ever, and deemed by many as one of the most inspiring projects out there. Things are moving very fast indeed: 2008 saw the first 3 countries with full coverage, i.e. with all kids age 5 to 12 equipped with these smallest schools in a box-laptops and Australia is now following at fast pace too, over 86.000 eBooks available, all education disciplines covered, etc. etc..
Beaucoup d'inhabitants cherchent fortune ailleurs. Therefore there is a very very large diaspora. We hope that this diaspora will work their way to these pages, set-up, link-up their projects with OLPC, coordinate projects and that they can inspire many in their host countries to come along. It is so difficult in these host countries to develop additional value and hence make money. In many regions in the home country however it is so easy as everything is to be developed.
Also the societies from the host countries will benefit from the Tanzania diaspora who has one leg in the host country and another still in their countries of origin. Maybe it will start by developing leadership for OLPC, but soon it will be accompanied by exporting technologies, know-how and experience from the host countries along Agenda 21, the MDG's and together you will be able to accelerate bringing the level of quality of life in Tanzania to a level that will inspire others, existing generations and generations to come.
Please feel free to create links, (sub-)categories or list or start collaborating, teaming up and expanding our and your projects, existing and new ones in one of these (sub-)categories.
Tanzania is one of the 18 partner countries of Belgian governmental cooperation were selected on the basis of their degree of poverty, aspects of good governance and Belgium's potential for providing meaningful support. The precise criteria for selecting countries are set out in the law on international cooperation, which limits the maximum number of recipients to 18 partner countries. More: http://diplomatie.belgium.be/en/policy/development_cooperation/countries/partner_countries/
Tanzania is a Least Developed Country as per http://en.wikipedia.org/wiki/Least_developed_country
About OLPC Tanzania
More than 35 million HIV-infected people most of which are women and children live in the developing world, yet it is estimated that only one in ten persons infected with HIV has been tested and knows his/her HIV status. The United Republic of Tanzania, located in Southeastern Africa, on the coast of the Indian Ocean is home to a population of 38,329,000 . Per capita income is estimated to be at about $350 a year, thus Tanzania is considered one of the poorest countries in the world. HIV infection has reached epidemic proportions in Tanzania, and the country is currently one of the most affected countries of the sub Saharan African region with an estimated 1.3 million adults and children living with HIV/AIDS. Effective antiretroviral therapy (ART) for HIV has been available in Tanzania for more than a decade. However, it is estimated that less than 20% of all the infected individuals in Tanzania are currently receiving treatment, the most affected persons are living in rural and hard to reach communities.
OLPC Tanzania is proud to announce OLPC partnership with The East African Community (EAC).
According to the Memorandum of Understanding signed between the EAC and OLPC in Kampala, Uganda, the two organisations agreed to work together to leverage the advantages of the laptops in transforming primary school education and to promote strategies for better access to laptops and connectivity– especially for the region's underprivileged children. The 2010 partnership between One Laptop per Child (OLPC) and the East African Community (EAC) aims to deliver 30 million laptops in the region, including areas where OLPC Tanzania, operates by 2015.
Next in line for deployment
Suggestions: The town of Mbola, one of the Millennium Villages.--SvenAERTS 02:07, 29 May 2012 (UTC)
OLPC XO HIV/AIDS Education, Diagnostics, and Treatment
The pilot program will distribute 30 educational laptops to rural clinicians across Tanzania to conduct HIV diagnostics using microfluidic technology developed in BAMM Labs, lead HIV preventative education workshops in their communities, and track local antiretroviral drug distribution. This project is a collaboration between BAMM Labs at Harvard-MIT Health Science and Technology, Healthnovations International, Kilimanjaro Christian Medical Center, and Kiwakkuki, a non-governmental organization in Tanzania that was created in 1990 to raise awareness of HIV/AIDS in the Kilimanjaro region of Tanzania. The goal of the project is to empower HIV/AIDS victims in the region to access information about the causes and consequences of HIV/AIDS and to assist their communities in combating HIV/AIDS with access to primary healthcare, education, counseling, emotional support, and medical care.
Micro-Health Insurance Program
We will also implement a microinsurance program in the clinics. This program will function with the community members earning "health points", allocated and redeemable only by the clinician or healthcare workers. Individuals living in these rural areas will earn health points by showing a commitment to their health. These health points would then allow the patients to receive preferential access to limited resources available at the clinics including antiretroviral drugs (ARVs) and formula milk for infants of HIV-infected women. It is our hope that this microinsurance program will incentivize people to prioritize their health and actively utilize the resources of the clinics.
Institutions
One Laptop per Child (OLPC)
East African Community
Healthnovations International
Massachusetts Institute of Technology
Harvard University
Harvard-MIT Health Science and Technology
Kilimanjaro Clinical Research Institute, Kilimanjaro Christian Medical Center
Team
Asad Moten, OLPC Tanzania Project Leader
Utkan Demirci, Harvard Medical School, Harvard-MIT Health Science and Technology
Jeffrey Blander, Harvard School of Public Health
Adam Holt, One Laptop per Child (OLPC) Health
Aliasgher Sajan, Healthnovations Jaffrey Zahanati (Moshi, Tanzania)
Dominic Mosha, Kilimanjaro Christian Medical Center
Project Gallery
Contact us
Send an email to Healthnovations International if you want to find out more or if you are interested in making contributions to our initiatives info@healthnovations.org
---