Sugar
  This page is monitored by the OLPC team.
Development of Sugar takes place at Sugar Labs.
Sugar is the core of the OLPC Human Interface. Its goal is to turn the Laptop into a fun, easy to use, social experience that promotes sharing and learning.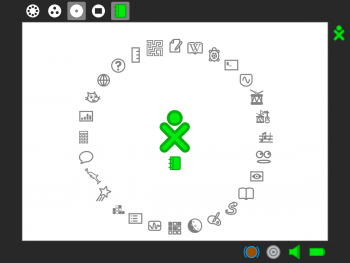 Getting Sugar
Sugar is available for many platforms:
Getting started
You can explore the Sugar interface at the Sugar manual, or in our Getting Started guide.
Note the "Frame key"
at the top-right corner of your keyboard, which toggles the presence of the Frame on and off the screen. (The Frame is the black border around the screen that holds the activity taskbar, clipboard, buddy list, etc.)
You can restart Sugar by pressing the Ctrl-Alt-Erase* keys simultaneously.
(the XO laptop doesn't have a typewriter-esque "Backspace" key, but rather a "Erase" key... which is great for erasing things!)
Develop
Developers, once you've installed Sugar, you can go on to develop for the environment.
Exploring Sugar
Learning More
Contribute