Game Jam Peru
Game Jam PERU - 2008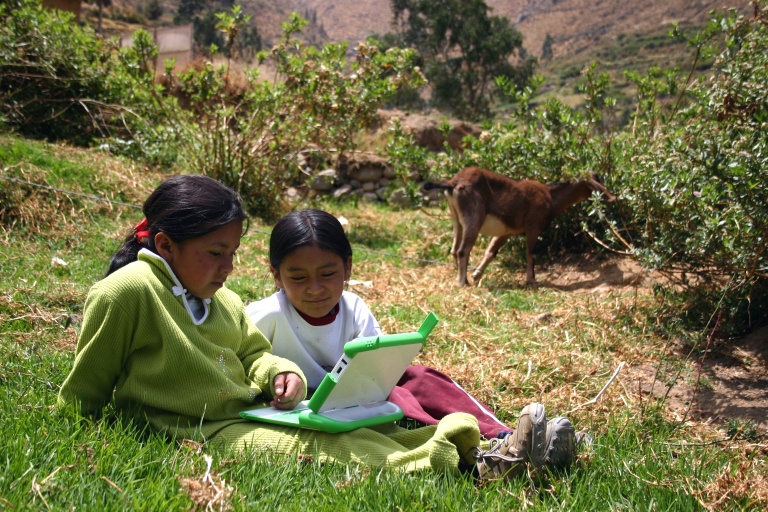 Almuerzo Sabao : Game Jam Peru/Almuerzos
Temática
a) Traducir diversas actividades desarrolladas para las laptops XO, en español, quechua y aymara b) Desarrollar juegos de estrategía para las laptops OLPC, en el cuál los niños puedan vivir momentos históricos de nuestra cultura peruana.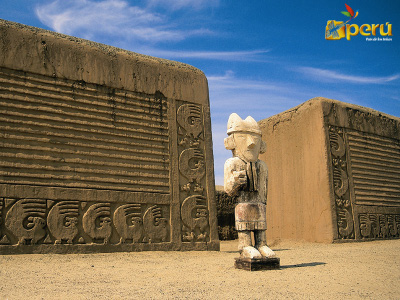 Por ejemplo:
Descubriendo las Ruinas de Chan-Chan

Armando las Líneas de Nazca

Conquistando el Cuzco Cuzco

Siguiendo la ruta del Tahuantinsuyo

etc.

Participantes
Son considerados participantes, toda persona, organización y/o institución que esté dispuesto a colaborar con el proyecto nacional "Una laptop por niño".

Expositores
Walter Bender

Walter Bender is a senior research scientist and director of the Electronic Publishing group; he also directes the Gray Matters special interest group, which focuses on technology's impact on the aging population. In 1992, Bender founded the News in the Future consortium and has been a member of the Lab's SIMPLICITY, Things That Think, and Digital Life consortia.
Bender joined the Architecture Machine Group at MIT in 1978, after receiving his BA from Harvard University in 1977. He received his MS at MIT in 1980. A founding member of the Media Laboratory, throughout his career Bender has engaged in the study of new information technologies, particularly those that affect people directly. Much of the research addresses the idea of building upon the interactive styles associated with existing media and extending them into domains where a computer is incorporated into the interaction. He has participated in much of the pioneering research in the field of electronic publishing and personalized interactive multimedia.
Walter Bender is past-president for software and content development of One Laptop per Child, a not-for-profit association that is developing and deploying technologies that will revolutionize how the world's children engage in learning. Before taking his leave of absence from MIT, Bender was executive director of the MIT Media Laboratory, and holder of the Alexander W. Dreyfoos Chair.
Walter Bender is currently founder of sugarlabs.org.
Samuel Klein

SJ Klein Director of Community Content
Samuel Klein has spent many years developing collaborative communities. He is an advocate for free universal access to knowledge and tools, and a veteran Wikipedian, founding the project's first newsletter and translator network, and organizing last year's international Wikimedia conference in Cambridge. Previously he has worked to develop software and supporting communities for machine-assisted human translation, and to set up free education centers. Klein is interested in local and sustainable knowledge development, and structures and principles that help this flourish. He establishes ties with teachers, game developers, and publishers, helping them to understand the need and uses for free and open materials, and to work with the global community around open education.
C. Scott

Projects: Olpc-update, Firmware Security, Pippy, Olpcfs, Network Principles, Theft deterrence protocol, Customization key, Mini-conferences, Debian, Lease management server, Activation and developer keys, Boot animation, Early boot, partitioning, filesystems
I pick up stuff I find on the ground and make it work. C. Scott Ananian is a software developer working at OLPC in Cambridge, MA. His home page is http://cscott.ne
Lugar
Ubicación : Universidad de San Martín de Porres
Días  : 23, 24, 25 Octubre
Dirección : Av.La Fontana 1250 - La Molina
Ciudad  : Has location city::Lima
País  : Has location country::Perú
Posibles juegos a trabajar
Avances
Habla con Sara
Speak with Sara (speak modification with a chatterbot)
Habla con Sara (modificacion de speak para tener un pequeño chat).
Otros deseos para mejorar Sara
Una voz mas femenina
Una mejor base de respuestas
Hacer estadisticas de las respuestas que recibe Sara
Lograr diferentes gesticulaciones de alegría, enojo, tristeza (lo haría más real y llamativo)
Geografia para el Peru
Diversión

En marco de estas actividades tambien se realizaran presentaciones en el open source day. tal vez veamos algunas en Presentations
Conclusiones
Se debe hacer y/o traducir o complementar el manual de desarrollo para la Xo y actividades.
Formar grupos constantes para el desarrollo de actividades de Sugar, hay desarrolladores de algunas universidades que estan interesados en aportar.