OLPC France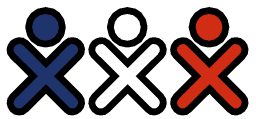 About OLPC France
OLPC France (map) is a group of around 40 people supporting the OLPC project in different ways:
promote the OLPC project in France,
create a community around the project
develop specific content,
support every French initiative on the project,
exchange with OLPC Foundation and OLPC country communities.
If you're interested by the OLPC project, by the XO or if you have any project around developement, research or education, do not hesitate to join us !
People
OLPC France gather people from various backgrounds: hackers from the /tmp/lab (some of them working on the OpenWRT project), people with a strong interest in pedagogy, some with a deep experience with Squeak/Etoys/Logo, others having a strong interest in international collaboration, etc.
Ongoing projects
(For a recent list of projects, check the french wiki.)
We held a deployment of 160 XOs at Madagascar on the Nosy Komba island (more here)
Two major events in 2009: CodeCamp and a SugarCamp
We are an official repair center for XOs
We presented our progress to OLPC's Support Gang on March 6, 2011
Planned actions
Contact us
For more information, you can reach us on the OLPC France mailing list and visit our wiki.
Links
Colophon
---