OLPCorps CSUSB Nigeria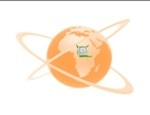 A Measure IV Growth
There are certain definite economic, social and cultural obstacles against children basic schooling in developing countries. These obstacles are poverty, disease, socio-economic, political and cultural factors, and risk associated with hostile governance. While these factors generally constrain development of human resource, their impact on rural and poorer kids is particularly high. None of the obstacles are however irremovable though some may require more intensive remedial measures than others. A combination of projects as well as policies to change government and parental attitude towards child education, reduce direct and opportunity cost, and improve quality of education may normally be desirable. The package of measure to overcome the bottlenecks with in-built flexibility to respond to local situations, particularly with regards to disadvantaged communities is the OLPCorps recurring network-learning program for kids.
OLPCorps_CSUSB_Nigeria

Project Description
XO KV (Kiddies vision) 6-12 is the proposed project program name for the OLPCorps Africa grassroots initiative in Nigeria that will give kids limitless access to knowledge as well as a new age of development in their educational system and community. The main goal of the program is providing training for children between the ages of six to twelve years old, especially kids from extremely low-income areas. XO KV6-12 program will focus on providing young kids access to digital technologies and information by introducing them to powerful ways to use them through 100 XO laptops. This opportunity will help them to be in a better position to make a future difference in their communities and the world. It is expected that by providing such information to young minds, it will be have direct and positive effect on their academic and community development.
Staff/Administration
CSUSB OLPCorps Team will utilize efficient volunteers who are staff of selected schools, EAC (Education Advising Center) Abuja US embassy, GIEVA (Global Integrated Volunteered Association), and Visions Nursery/Primary school to successfully participate in a 9 week training program of XO KV6-12 in order to carry out the new student-based grassroots OLPC initiative in Africa. A training program for the staff volunteers will provide basic and future technological information to develop creative academic skill in the youngsters.
Goals/Objectives
The XO KV6-12 program will be operating in at least three elementary/middle schools, and in at least two different states in Nigeria. In addition, the EAC Abuja US embassy governing board made up of creditable professional staff in collaboration with GIEVA organization will operate to provide overall sanctioning of all the centers operations. Periodic evaluation will be conducted to access, report and publicize the progress and value of XO KV6-12 program on the following: -
i. Helping the children to become effective and positive leaders in the society.
ii. The development of new understandings on the various participating schools
iii. Creating funding for the program through various large scheme programs.
iv. The growth of OLPCorps across the globe using Nigeria as a body of its evidence through this open source project.
Our Team
Our team is uniquely qualified for the OLPCorps project because of our team's ties to the proposed deployment country. The OLPCorps CSUSB Nigeria Team is comprised of two Nigeria citizens that are graduate students in the Computer Science and Engineering Department of California State University San Bernardino, which solve the communication problem in terms of language barriers. Our extensive memberships in IEEE (Founding members of IEEE CSUSB Chapter)-http://groups.google.com/group/csusb-ieee-student-chapter, ACM (Association for Computing Machinery)-http://www.acm.org/, GFA (Greetings from America)-http://www.greetingsfromamerica.org/, EAC Abuja US embassy-http://nigeria.usembassy.gov/prog_08092007a.html, and National Youth Service Corps Charity group will be of great technical as well as professional value to OLPCorps Africa.
Implementation/Methods
The OLPCorps Africa summer program would be a perfect time to execute this project in Nigeria because most elementary/middle schools will be in session. Our team's motive is to triple the use of XO laptops in Nigeria elementary/middle schools before the end of 2009 through the exposure of the OLPCorps Africa project. This will be achieved by an agreed newly introduced sponsored class course with the use XO laptops that will kick off during the summer session if the proposal is accepted. The new class course will be sponsored by EAC Abuja US embassy, GIEVA and Visions Nursery/Primary school through their various grant schemes. The course outline will cover both the theory and practical use of XO laptop. Enrolled and participating students will be assigned an XO laptop. These students are intended to work with the Ministry of Education on different seminar/design projects with the use of the XO laptops application as part of the publicity awareness for other schools to get involved in the OLPC program. The available infrastructural facilities in the schools, which include power and Internet access, are stable due to maintenances through various backup schemes (e.g. technical support for networks and standby generators incase of power failure). This project will not only be operated within the four walls of the classroom but it will also be put into practice outside of the classroom walls.
Furthermore, Prof Susan Addington of the Mathematics Department at California State University San Bernardino uses the XO laptop as a tool for learning in her math classes and research programs, http://www.math.csusb.edu/faculty/susan/home.html. The success story of the OLPCorps CSUSB Nigeria Team will generate opportunities in terms of grants, funding and exposure in our institution and take the OLPC educational project to the next level.

Budget Breakdown
Budget Expense Outline
Airfare Expenses quoted include all taxes and surcharge
Ticket Type
Number of Members
Rate Per Adult (USD)
Computation
Total (USD)

Economy

2

4555.04

4555.04 * 2

9110.08

Rwanda Visa Fees for Citizens of Nigeria
Type of Visa
Max Validity
Embassy&Our Fees Per Individual (USD)
Computation
Total (USD)

Single Entry

Up to 90 days

109.95

109.95 * 2

219.90

Available Resources
Resources
Validity Period
Rate Per Individual (USD)
Computation
Total (USD)

Housing/Accommodation

9 -10 weeks

0

0 * 2

0.00

Staff Volunteers

Permanent

0

0 * Number

0.00

Technical Support

Permanent

0

0 * Number

0.00

Equipment/Infrastructure

Permanent

0

0 * Number

0.00

Further Financial Needs
Needs
Validity Period
Rate Per Individual (USD)
Computation
Total (USD)

Transportation Subsidy

9 - 10 weeks

100

100 * 2

200.00

Miscellaneous

9 - 10 weeks

220

220 * 2

440.00

Grand Total (USD)
9969.98
OLPCorps CSUSB Nigeria Team

| Name | Major | Class | Affiliations | Email |
| --- | --- | --- | --- | --- |
| Kelechi Chidi Anuforo | Computer Science | Graduate '10 | IEEE, ACM, EAC, GFA, Cyber Defense | |
| Onyeche Joy Ogbanje | Computer Science | Graduate '10 | IEEE, ACM, EAC | |
Map of Proposed Project Sites in Deployment Country

<googlemap version="0.9" lat="9.099215" lon="7.506752" zoom="8" width="450" scale="yes" overview="yes" controls="large"> 41.244772, -76.728516 44.496505, -76.201172 9.058036, 7.489061, Abuja Abuja , 9.078281, 7.509756 9.085316, 7.505207 9.061245, 7.501602 <googlemap version="0.9" lat="9.082074" lon="7.510657" zoom="5" width="450" scale="yes" controls="large"> 41.244772, -76.728516 44.496505, -76.201172 9.058036, 7.489061, Abuja Abuja , 9.079023, 7.513683
</googlemap>