Wireless Sparse Testbed
This page is dedicated to the TestBed installed at Universidade Federal Fluminense, Brazil.
Professor Luiz Magalhães and a group of students of Laboratório Midiacom, with the participation of Ricardo Carrano, from OLPC, built this testbed that is designed to study the behavior of a sparse mesh network, and answer the following questions:
Is a sparse network feasible? What are the practical distances and what can be expected in term of throughput and latency?
How does the shared Internet mechanisms (aka MPP) behave and what happens when you have multiple gateways?
What is the effect of mobility on a sparse network?
What is a good adaptive behavior to multicast/broadcast transmission rates?
What is the efficiency of the current multicast implementation?
How OLPC-Mesh compares to the current 802.11s implementation on the Linux Kernel?
The testbed is currently composed of 12 B2-1 prototypes, running the 8.2 distro in a non-gui runlevel.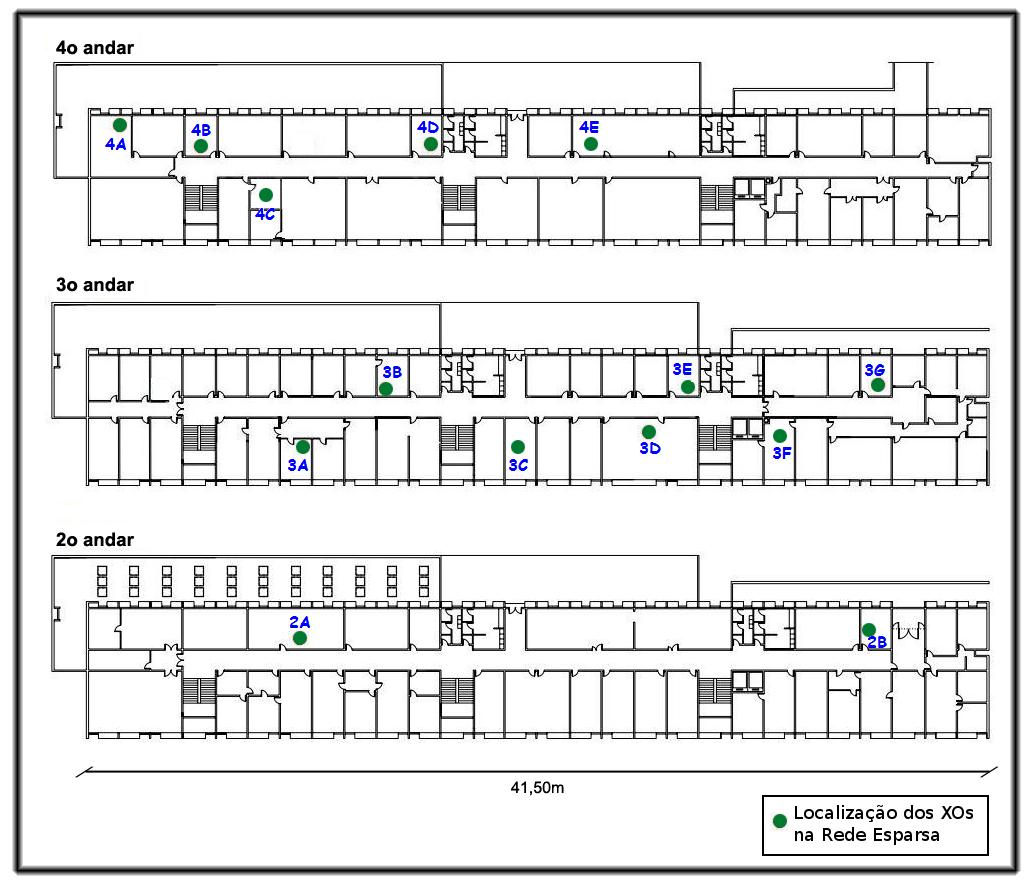 Testbed Journal
Oct, 16 - More nodes are being added to connect the cloud, currently there are 3 disconnected sectors
Nov 1-15 - Two more nodes were added to the testbed in order to connect the disconnected sectors. Now, it is possible to ping a node from any other node in the testbed. Tests were performed (throughput, latency, packet loss) between nodes 4C and 2A with poor results (losses ranging from 30% to 90%). The group started to investigate the reasons of the poor connectivity (interference, busy spectrum, route churnning, etc).