EKindling/Projects/Remote Pilot Deployment Occidental Mindoro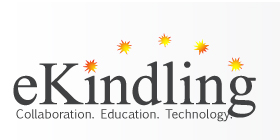 OLPC Philippines grassroots group

Follow eKindling community: http://twitter.com/ekindling!
Remote Pilot Deployment:
Occidental Mindoro,Philippines Occidental Mindoro is a province of the Philippines located in the MIMAROPA region in Luzon. "Home of the Indigenous Mangyans". Its capital is Mamburao and occupies the western half of the island of Mindoro, on the west by Apo East Pass, and on the south by the Mindoro Strait; Oriental Mindoro is at the eastern half. The South China Sea is to the west of the province and Palawan is located to the southwest, across Mindoro Strait. Batangas is to the north, separated by the Verde Island Passage.
eKindling and OLPC Educational Project Milestone
In the News - Occi Min OLPC Pilot Program launched!
<Please post here any media related article, videos or post on the program.>
Friends of Lubang eKindling OLPC Deployment
<if you are part of the deployment, please list your name here>
Tessa Yuvienco: eKindling, Philippines
Mitch Seaton: OLPC Friends (Sydney, Australia)
Marife Mago: eKindling, eKindling, OLPC-NYC
Project Checklist
Location