User:Php5
see also: 환영합니다 | Portal | OLPC Korea | Deployment | Content | Hardware | Software | Mesh Network | Ethics | LOS | XO City | Accreditation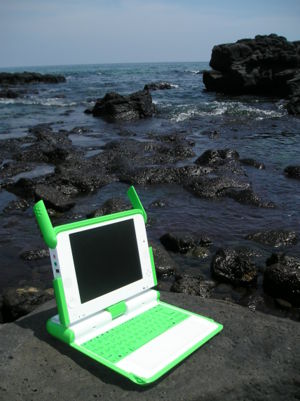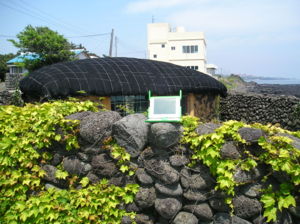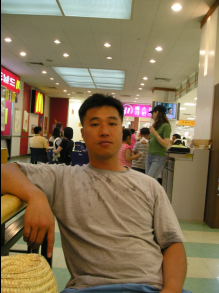 아직 살아 있으니 ê³ ë§™ë‹¤ 하루 세 끼 ë°¥ 먹을 수 있으니 ê³ ë§™ë‹¤ 새봄이 와 꽃 ë³¼ 수 있으니 더욱 ê³ ë§™ë‹¤ ... ë°¥ 먹기 위해 ì¼í•˜ê³  일해서 ë°¥ ë¨¹ê³ , 밥이 생명이 ë˜ê³  생명이 일이 ë˜ê³ â€¦ 그러니 밥이 밥을 ë¨¹ê³ , 새봄이 새봄을 ë¨¹ê³ ...
Thanks for still alive, thanks for three meals a day, thanks for seeing flowers in early spring....works to eat, eats after work, food becomes a life, a life becomes working...So, food eats food, early spring eats early spring..
 –김 지하 (Kim Zi Ha)

Who am I
Full Name 

Do Young-Min, 도 영민
I am a farmer and fisher living in the Jejudo Island, Korea, and a beginner to wiki software. Some Korean citizens are interested in deploying XO to Korea with its several variations such as XO Smartphone, Mesh Phone, and Larger XO etc. I'm in charge of translating Korean opinions into English and posting them onto various websites including here, wiki.laptop.
My blog is here.
Working Fields in this wiki
Translation : translating this wiki into Korean from time to time; every morning and evening I check my email account, so available by mail.
Email : jeju123@gmail.com Tel: 82-010-3480-7170, if urgent, please send me text message to the mobile phone.
e-Government: classifing the governmental functions (or services) of Korea into Independent and Programmable modules (or objects), which will be coded using Squeak, Smalltalk, and Python under Open Enterprise Architecture, with the help of about 10,000,000 Korean students having XOs on their hands. I already reclassified about 65,000 governmental functions published by the Ministry of Adminstration and Home Affaris into about 30,000 objects, and am now establishing Open Enterprise Architecture to code them. In 3 to 5 years, there will be a totally new government, e-Government operating without human labors.

Mesh Network: constructing national-wide mesh network using IEEE 802.11s XO laptops as network relays. I hope those more than 10,000,000 XOs in Korea and school servers shall establish perfectly independent communication network. I hope to see about US$20~30 wifi phones without communication expenses at all in just 5 years from now.

School Servers: constructing a network center for school servers in Korea working as a firewall and content/activity provider.

XO Korea: establishing a supporting team, so called XO Korea, for XOs in Korea, such as repairing hardwares, introducing/developing new activities, and first of all coordinating XO-related activities in Korea.
---
My works
Main focus 

XO Korea - focusing on persuading the Korean government to be with OLPC and interested in;
Location 

Currently in jejudo, the largest island of Korea.
---
To Do List of XO Korea
My role in XO Korea is to translate some Korean articles onto this OLPC wiki.
Estimated budgets for OLPC deployments
results and progress of contacting governmental organizations
Results and progress of making hardware prototypes
results and progress of establishing software architecture
Results and progress of composing Korean Mesh Network, integrating all XO and XO variations in a single wireless network
translation